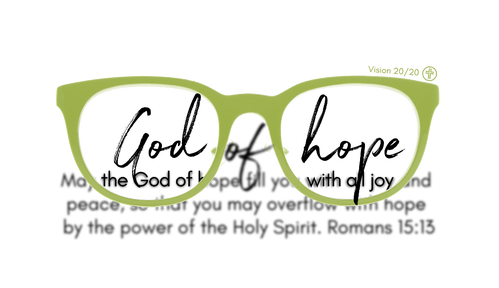 This year our theme is "Hope." We are challenging our First Baptist Leesburg women to have a hope that is fully and securely positioned in the person of Christ Jesus. We will be studying what the Bible has to say about Hope, memorizing verses on Hope and focusing on the God of Hope. The blurry lines created in life will be brought into focus as we seek to have Clear Vision in 20/20.
For God's glory in the hearts of women,

Check out all the great opportunities.
TAG is an intergenerational gathering for all women, ages 18 to 118 that focuses on glorifying GOD through: Worship, Bible Study, Prayer, Scripture Memory, Mission Study. We meet from the Fall to the Spring.
At the beginning of each year we hold our Annual Women's Ministry Kick Off event. The year's theme is revealed at this event. A special speaker or activity is enjoyed to enhance and launch the theme for the coming 12 months.
Join other women in small group Bible Studies from materials from authors such as Kay Arthur, Beth Moore, Kelly Minter, and more.
2020 Ladies' Retreat - CANCELLED
COVID causes cancellation of fall retreat.
Providing a connection and growth opportunities for moms with kids in the "nest" (birth through high school).
Ladies Christmas Tea & Silent Auction
Each year we host a Ladies' Christmas Tea. It is a lovely way to kick off your holiday season. The church will be all decked out for Christmas, and each table will as well. This event includes our Annual Silent Auction benefiting international missions.
Women's Ministry Director
We'd love to hear from you. Fill out the form below to get started.