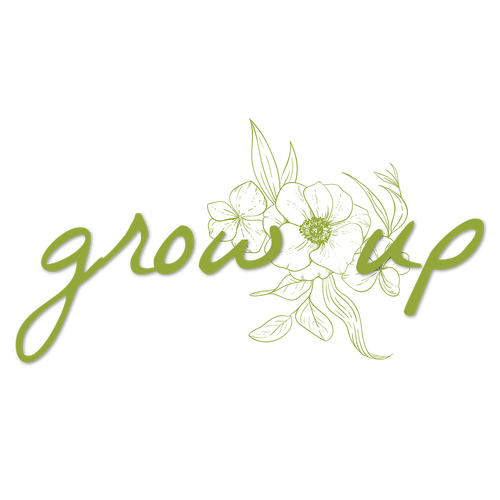 This year's women's ministry theme is "Grow Up." It is tempting to rock along in our Christian walk and not mature in our thinking, speaking and actions. This kind of behavior, however, leaves us vulnerable to wrong thinking and causes us to be tossed back and forth by the waves of life and culture. It is our desire to challenge our First Baptist Leesburg women to let 2021 be a year of intentional growth. We want to leave childish ways behind and grow to become the mature body of Christ both individually and corporately as we face the days ahead. So ladies, please join us by participating in our events, ministries, challenges and studies listed on our Women's Ministry pages. These were all planned with you and your spiritual growth in mind. Come on, let's "Grow Up" together this year.
For God's glory in the hearts of women,

Check out all the great opportunities.
TAG is an intergenerational gathering for all women, ages 18 to 118 that focuses on glorifying GOD through: Worship, Bible Study, Prayer, Scripture Memory, Mission Study. We meet from the Fall to the Spring.
At the beginning of each year we hold our Annual Women's Ministry Kick Off event. The year's theme is revealed at this event. A special speaker or activity is enjoyed to enhance and launch the theme for the coming 12 months.
Join other women in small group Bible studies using materials from gifted Bible study authors.
Join us on October 1-3, 2021 at the Lake Yale Conference Center for refreshing and inspiring time away.
Providing a connection and growth opportunities for moms with kids in the "nest" (birth through high school).
Ladies' Christmas Missions Event
Each year in mid-November we kick off the holiday season with a beautifully decorated mission focused Christmas event. Save these dates for 2021:
Evening of November 12, 2021
Morning of November 13, 2021
This is a free all inclusive fitness class, from nutrition & mind set to physical activity. No experience needed, From beginners to advanced all women are welcome.
Women's Ministry Director
We'd love to hear from you. Fill out the form below to get started.